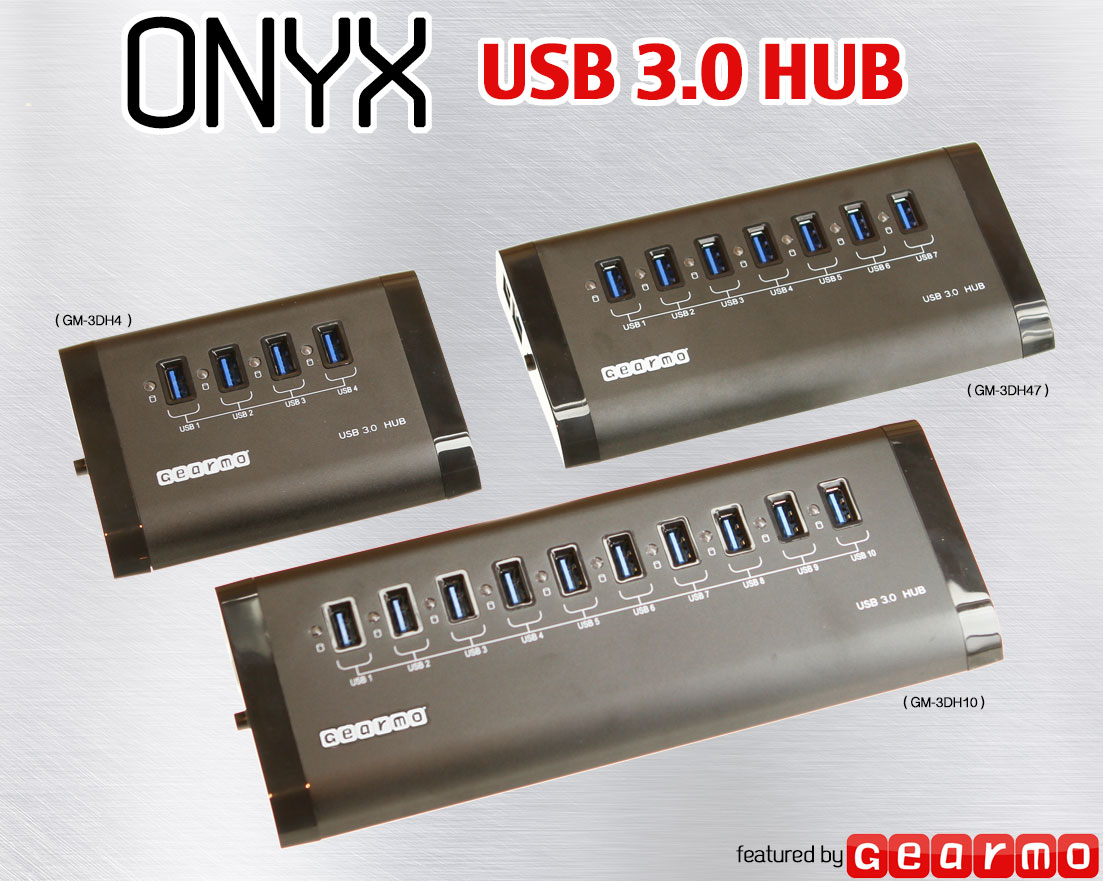 The Onyx Desktop series USB 3.0 Hubs easily expand your Desktop or Laptop USB3.0 device support beyond built-in port availability. Easily provides connectivity to 4 or more USB 3.0 ports at any one time. The Onyx USB 3.0 series Hub is available in 4, 7, or 10 port configurations brought to you by Gearmo.

CONSTRUCTION:
The Onyx USB 3.0 Hub Series are constructed of an Extruded Aluminum Body providing excellent heat dissipation, also gives a sleek professional look and feel to your desk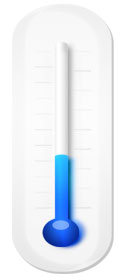 4 Port Onyx hub (GM-3DH4)


The GM-3DH Onyx Series USB 3.0 Hub allows you to add more USB 3.0 ports to your Desktop or Laptop computer, allowing connection to any USB Flash Drive, External HDD, Cell Phone, Tablet PC, or USB Network Adapter. This includes any other USB peripheral needed for connection or charging. The VL812 Controller chipset also features USB PHY technology. This Hub will provide a data transmission rate up to 5Gbps per each USB port.
VISUAL: Bright Blue Activity LEDS great for Visual Reference and they look really cool.
Matte Finish to avoid those pesky fingerprints!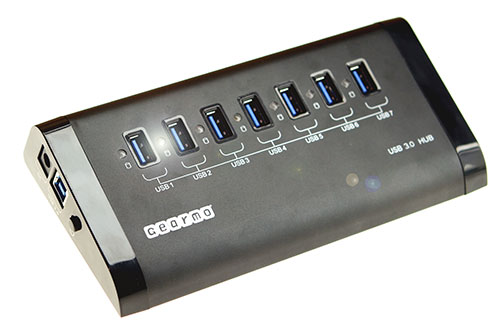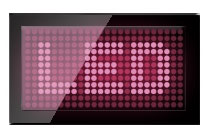 7 port ONYX Hub (GM-3DH7)

The GM-3DH (Onyx) USB 3.0 Hub series also integrates a USB Battery Charging controller circuit. This circuit provides Digitally Charging Ports (DCP) as well as Charging Downstream Ports (CDP) conformed to USB Battery Charging 1.2 spec. The charging capacity is 3 times that of any ordinary USB charging port. Engineered built-in precautions for overvoltage, overcurrent, and leakage together with a Short-Circuit protection module allow for device safety while connected to the Hub. The GM-3DH series Hub provides you with an ideal solution to expand the amount of USB 3.0 super speed ports available on your computer.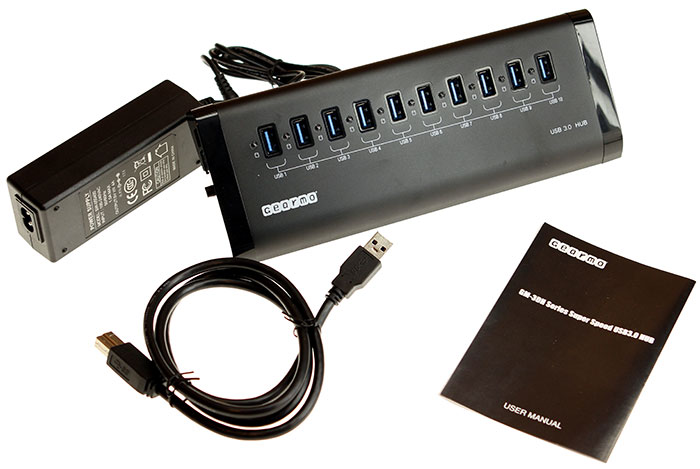 Contents: High Speed USB 3.0 Cable 3.5′, Power supply, Manual.

10 Port Onyx Hub (GM-3DH10)

OS Support:
Windows 98, Me, XP, 2000, 2003, CE, Vista, Windows 7, Windows 8, Linux, Mac OS 10.X