Description

---
The USB 2.0 Driverless Data Transfer Cable (GM-PCLINK) allows quick and easy transferring of files from one Windows computer to another. The GM-PCLINK Driverless Data Transfer Cable features an easy split-screen drag and drop explorer window to show visually what is being transferred and its new location.
---
Split screen display shows Remote and Host locations: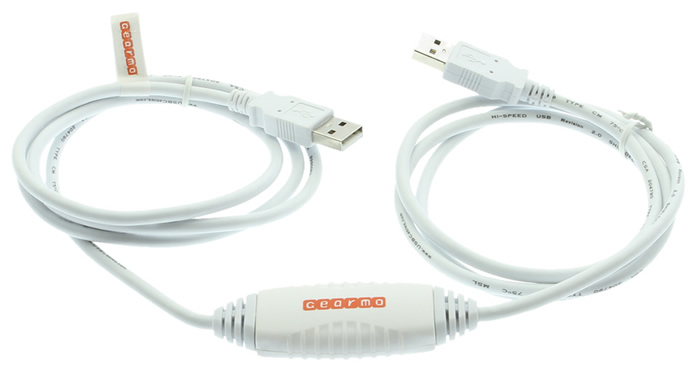 The GM-PCLINK displays both the Host and Remote computer while you are transferring files from one PC to another, a built-In ferrite ring reduces interference for super fast transfers and ease of operation. The High Speed transfer rate of 480Mbps is achieved using USB 2.0 compliance and is backward compatible with USB 1.1 at 12Mpbs depending on system load.
The new OTi Chip inside this USB 2.0 Data Transfer Link Cable is EasySuite Software that is burned into the chip so there is no driver installation required and no configuration!
The GM-PCLINK USB 2.0 Data Transfer Cable represents the easiest, most economical, and reusable way of transferring your Data from one PC source to another without the hassle of copying to and from disc.
---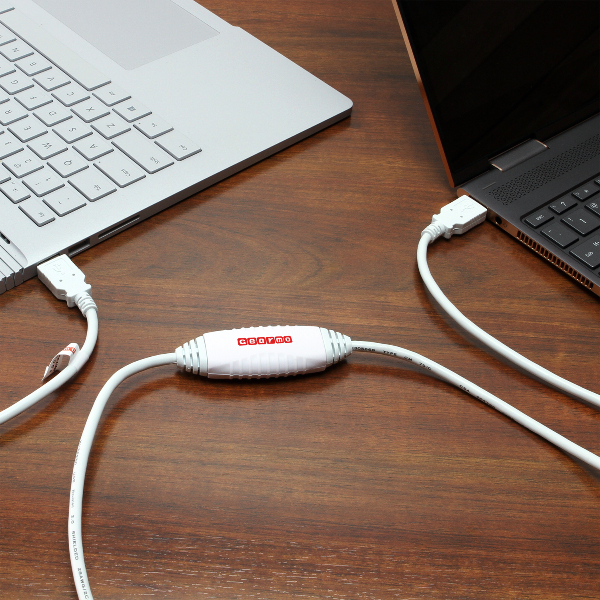 Features & Specifications:
Direct cable link between two PCs via the USB port / Plug and Play with hot plug
Over current protection
6 foot cable length
USB 2.0 transfer rates up to 480 Mbps (backwards compatible with USB 1.1 rates of up to 12 Mbps)
Share files and transfer data conveniently
Bus powered (No external power source needed)
Driverless design
OS Support:
Windows 7
Windows 8
Windows 10
Windows 11
Package Contents:
Driverless USB 2.0 Windows Data Transfer Cable GM-PCLINK
PCLINK User Manual (available for download)