Description

---
The USB 3.0 Driverless Data Transfer Cable (GM-PCLINK3) allows quick and easy transferring of files from one Windows computer to another. The GM-PCLINK3 Driverless Data Transfer Cable features an easy drag and drop explorer window to show visually what is being transferred and its new location.
---
Built-In Software for Easy File Transferring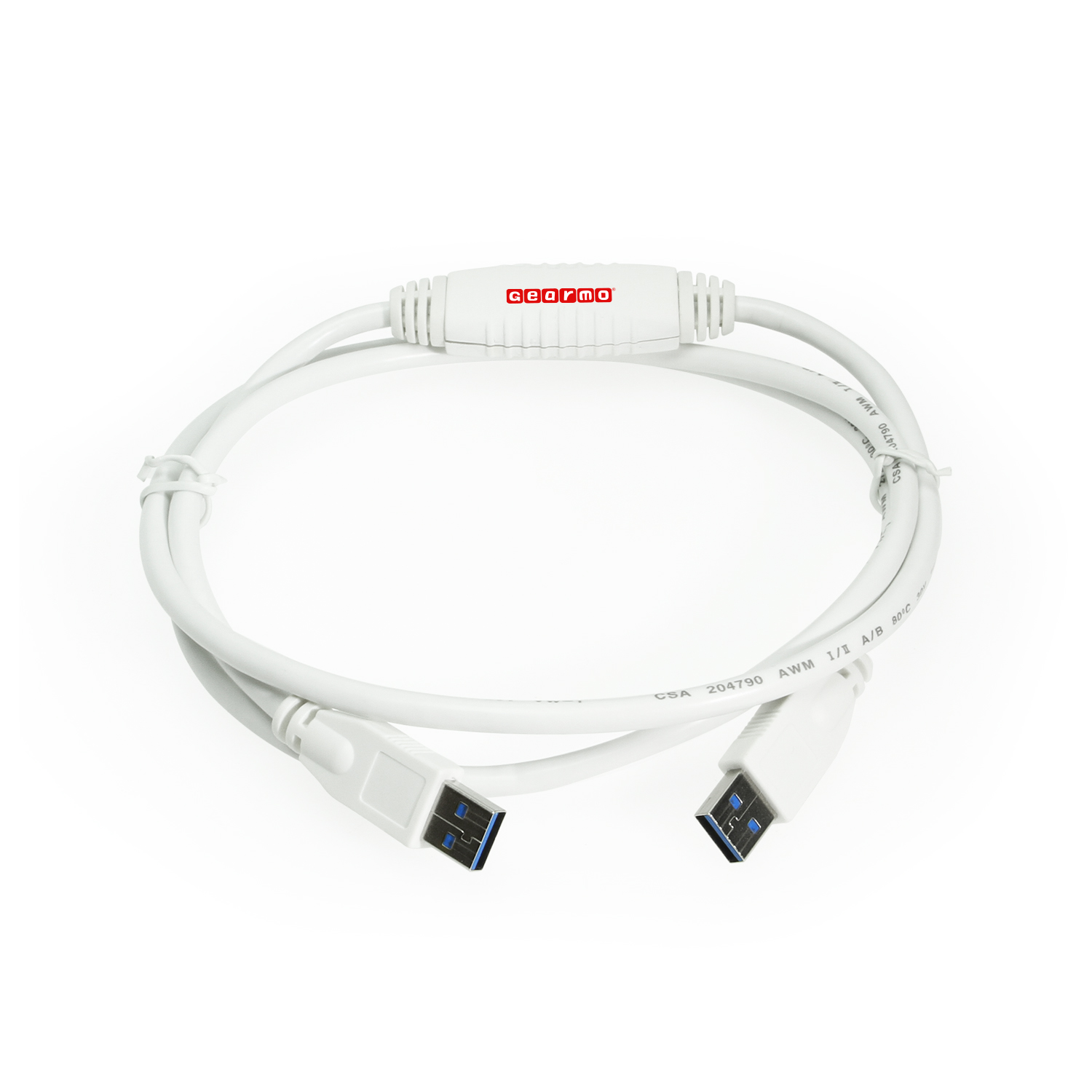 The GM-PCLINK3's Data Link function allows you to copy and paste files between two computers quickly over USB 3.0. The High Speed transfer rate of 5 Gbps is achieved using USB 3.0 compliance and is backward compatible with USB 2.0 and USB 1.1.
The new OTi Chip inside this USB 3.0 Data Transfer Link Cable enables access to multiple computers and their corresponding monitors by sharing a single mouse to switch between two computers.
The GM-PCLINK3 USB 3.0 Data Transfer Cable represents the easiest, most economical, and reusable way of transferring your Data from one PC source to another without the hassle of copying to and from disc.
---
Features & Specifications:
Drag-and-drop user-friendly interface offers convenient file sharing and data transfers
Cut and paste Clipboard sharing text between two computers
5 foot cable length
USB 3.0 transfer rates up to 5 Gbps
Bus powered (No external power source needed)
Driverless design
OS Support:
XP
Vista
Windows 7
Windows 8
Windows 10
Windows 11
Package Contents:
Driverless USB 3.0 Windows Data Transfer Cable GM-PCLINK
PCLINK User Manual (available for download)