Are you getting the most from new technology when the old is being used?
In this blog post we're talking about USB to Serial Converters because of a change in old and new technology and its use. Newer technology demands that COM port connections change in a way that makes connections to serial RS-232 devices somewhat difficult at a host level.
Jump to: USB to Serial Equipment | USB to TTL | USB to Terminal Block
USB converters for RS-232/422/485 serial communication with computers or terminals is becoming more difficult, whether it's a workstation, laptop, thin client, or server when it comes to new equipment, but USB to Serial Converters  serve a specific purpose based upon the application it's intended for. If you've recently acquired newer computer equipment you may see the need a converter.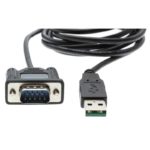 Typically in newer models of computers, the Serial DB9 connector has been removed from the PC or Laptop in favor of a USB 2.0 or USB 3.0 female connections, this is where the need for an adapter or converter is needed.
Many types of converters such as a commonly used Serial RS-232 to USB 2.0 directly link a serial device(s) application to the PC, laptop, or server via a USB connector while transmitting its data through a built in converter at the serial DB9 connector end.
Equipment using USB to Serial Converters
Modems
Cell Phones
Television
Printers
Tablets
Device Servers
GPS
Cameras
-
PDA
Data Terminal Equipment
-
Hard Drives
Routers
-
Keyboard or Mouse
Music Equipment
-
The most commonly used converter despite the technology's age is RS-232, although around since the 60's it is still commonly used; this also includes both RS-422 and RS-485 signal types. Most of these converter types are a USB interface from the host computer to the serial device converter or adapter.
USB to TTL Converters
A USB to TTL (transistor-transistor logic) converter allows you to connect your computer through USB port and use it as a regular serial communication. This type of converter is for embedded systems that require a serial connection to a computer, the board attaches directly to the USB bus via a standard type "A" receptacle connector. The TTL or Transistor-Transistor Logic is used in industrial controls, test equipment and instrumentation, and consumer electronics devices.
The TTL converter presents itself on any Windows computer as a standard serial COM port. Any applications that talk to this COM port through the converter are automatically converted to USB and back to UART to your target board.
Terminal Block Serial Converters
Terminal block converters when pertaining to computer devices provide a way of connecting electrical wires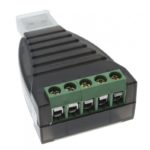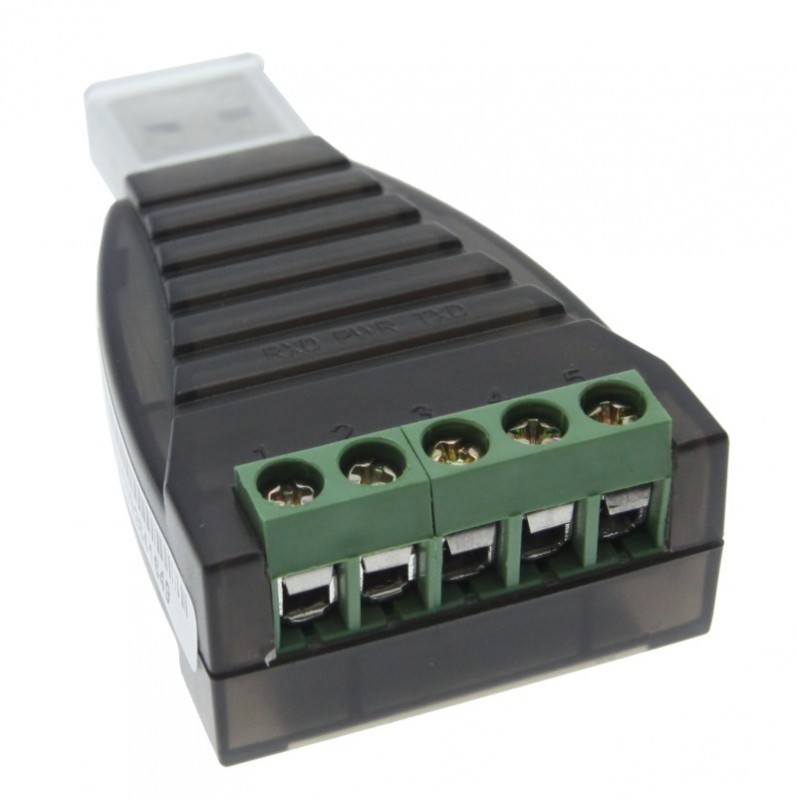 from other individual devices to the adapter/converter attached to the host. They are usually used to connect wiring from serial devices using RS-422 or RS-485 signals or connected to a serial communication hub.
Terminal block converters can incorporate surge protection from ESD to protect devices connected to it. Depending on the type of converter application, terminal block connections can be used in industrial environments where electrical surge protection is upgraded to include Optical Isolation and operating temperature specifications.
Check your equipment
Check your available host connectors. How do you connect your serial devices now?
Give us a call; we know what we're doing and how to help!