Description

---
This USB serial device is a USB C to RS-232 serial adapter compliant with USB 2.0 specifications, used to easily add a serial port to your computer even if they are unequipped with COM port ability.
The GM-FTDI2-LED-C supports peripherals requiring a serial RS-232 connection through a USB C type host port connection from your Laptop or Desktop computer. The USB C to serial adapter allows you to add a single serial port and monitor the status of your connections by using LED activity flashes.
---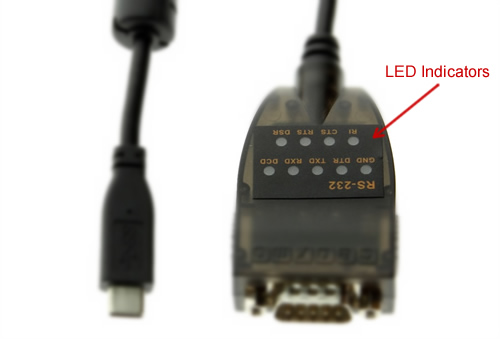 When connection activity is present, the LED's will flash letting you know you have signal on the pins. The GM-FTDI2-LED-C offers an advanced an FTDI Chipset supported by Windows 11. The device is powered individually by the USB 2.0 Type-C port and is easy to install with Plug & Play, it easily tests RS-232 Host to Device link with backward compatibility with USB Spec 1.1.
Device Support:
Supports reversible USB type-C connection only, can not be connected to any other USB port.
PDA RS-232 Port support 56K Modem support Serial Mouse support+ Serial PC camera support.
Fully compliant with USB Spec 2.0 Compliant USB Spec1.1.
RS-232 – DB9 / M Data rate : Over 1000kbps.
ESD Protection for RS-232 I/O' +-15KV RS-232 for DTE Mode
We've written a blog post on Serial Driver Support including information on Windows Operating System life cycle.
---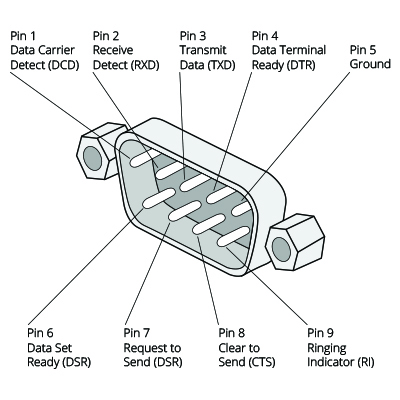 Additional Features & Specifications:
LED Color:
1~4, 6~9 PIN Signal 0 : Green / Signal 1 : RED GND – RED – POWER PS. DB9-F PIN / 1,2,6,8,9 NO Input LED no light
DCD , RXD, TXD, DTR , GND,DSR ,RTS ,CTS , RI
Easy test RS-232 Host to Device link
Supports USB C port connection
OS Support:
Windows 7, 8, 10, and Windows 11
Linux, Mac OS 10.X
---
| | | | |
| --- | --- | --- | --- |
| DB-9 Pin Assignment | | | |
| Pin | Data Type | Input/Output | LED Color |
| 1 IN | Data Carrier | Detect (DCD) | Green |
| 2 IN | Receive Data | Receive (RXD) | None |
| 3 OUT | Transmit | Data (TXD) | Green |
| 4 OUT | Data Terminal | Ready (DTR) | Green |
| 5 | GND | Ground Wire | Red |
| 6 IN | Data Set | Ready (DSR) | None |
| 7 OUT | Request | Send (RTS) | Green |
| 8 IN | Clear | Send (CTS) | None |
| 9 IN | Ringing | Indicator (RI) | None |
---
Package Contents:
USB C to RS232 Serial Adapter with LED's
Latest FTDI Driver (available for download)
GM-FTDI2-LED Product Manual (available for download)