Description

This USB 2.0 RS-232 Serial Adapter is the easiest way to add a serial port to your computer. Newer computers today are unequipped to support peripherals requiring a serial RS-232 connection because they lack serial ports; this affects PDA, digital camera, and GPS type equipment that may be used on your system. This adapter also allows you to add a serial port and monitor the status of your connections by using LED activity flashes. When connection activity is present, the LED's will flash letting you know you have signal on the pins.
The GM-FTDI-LED offers an advanced an FTDI Chipset supported by Windows 11, USB 2.0 RS-232 connection with double color LED Display of Full Signal Power. The device is powered individually by the USB 2.0 port. This device is easy to install, it features a Plug & Play Easy test RS-232 Host to Device link and is backwards compatible with USB Spec 1.1.
Additional Features & Specifications: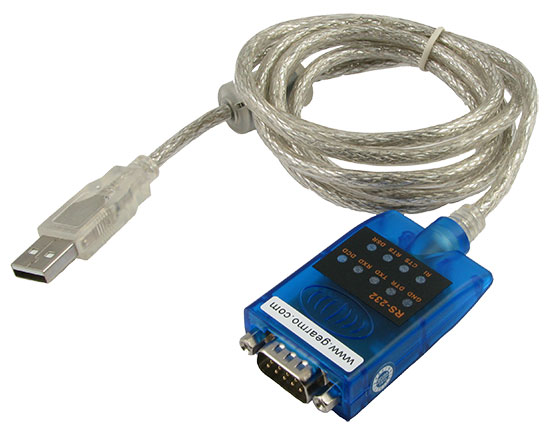 Device Support:
PDA RS-232 Port support 56K Modem support Serial Mouse support+ Serial PC camera support
Fully compliant with USB Spec 2.0 Compliant USB Spec1.1
RS-232 – DB9 / M Data rate : Over 1000kbps
ESD Protection for RS-232 I/O' +-15KV RS-232 for DTE Mode
We've written a blog post on Serial Driver Support including information on Windows Operating System life cycle.
Package Contents:
USB 2.0 RS232 Serial Adapter with LED's
Latest FTDI Driver (available for download)
GM-FTDI-LED Product Manual (available for download)
---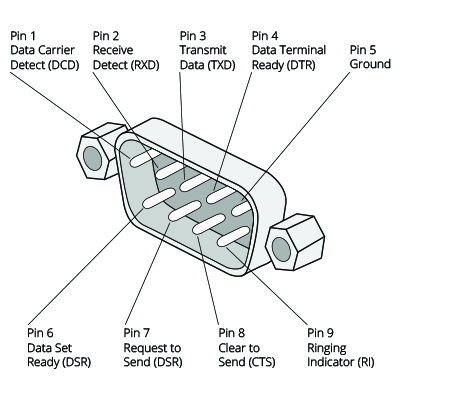 LED Color:
1~4, 6~9 PIN Signal 0 : Green / Signal 1 : RED GND – RED – POWER PS. DB9-F PIN / 1,2,6,8,9 NO Input LED no light
DCD , RXD, TXD, DTR , GND,DSR ,RTS ,CTS , RI
Easy test RS-232 Host to Device link
OS Support:
Windows 7, 8, 10, & Windows 11
Linux, Mac OS 10.X
---
| | | | |
| --- | --- | --- | --- |
| DB-9 Pin Assignment | | | |
| Pin | Data Type | Input/Output | LED Color |
| 1 IN | Data Carrier | Detect (DCD) | Green |
| 2 IN | Receive Data | Receive (RXD) | None |
| 3 OUT | Transmit | Data (TXD) | Green |
| 4 OUT | Data Terminal | Ready (DTR) | Green |
| 5 | GND | Ground Wire | Red |
| 6 IN | Data Set | Ready (DSR) | None |
| 7 OUT | Request | Send (RTS) | Green |
| 8 IN | Clear | Send (CTS) | None |
| 9 IN | Ringing | Indicator (RI) | None |
---